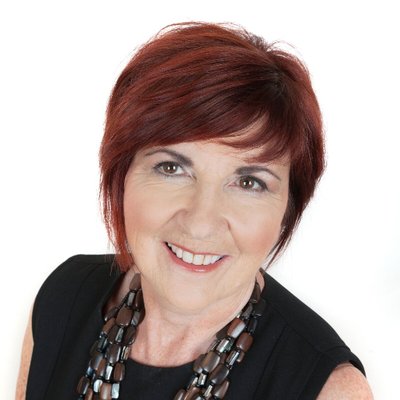 Dolores Cummins is a skilled management consultant, leadership development and change management expert. As a director of C3 Leadership, she works in partnership with industry (resources, financial, engineering) and government bodies to tailor solutions to their unique challenges and business growth requirements. Her work merges business acumen, academic perspectives and industry experience.
Dolores helps companies, teams and individuals to navigate change and develop capacity to create high performing cultures where people matter and business thrives.
Westpac & BT – Advised on the execution of a major change management initiative after the Royal Commission
SMEC Group – Designed & delivered a national leadership program, plus a talent management strategy aligned with cultural change after an international merger and restructure
QBank – Facilitated strategic planning with the board and implemented business development plans with the senior management team. Coached the CEO and executive team.
BP Oil & Deloitte Consulting – Designed leadership & high performing team development initiatives
Ergon Energy – Coached teams and mentored individuals through career transition & cultural change
University of Technology, Brisbane & Open University – London – Lectured on MBA programs in organisational development & leadership
AIG Europe – Facilitated conflict management & cultural change programs whilst mentoring senior executives.
SAP, Austria – Implemented team building programs for academics
European Parliament, Belgium – Guided multi lingual and multi disciplinary teams in sensitive government negotiation
SIDSnsw – As the Chair initiated a total board review & organisational restructure.
Dolores helps companies, teams and individuals to navigate change and develop capacity to create high performing cultures where people matter and business thrives.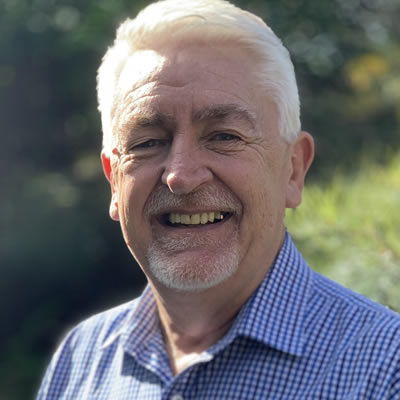 John's early career in business resulted in him establishing a consulting firm that specialised in sales and service development.
Suncorp:
Developed and facilitated Sales and Service program across all Queensland and NSW sales and service staff as well as branch, regional and senior managers resulting in the chairman referring the business to Bank of Queensland.
Bank of Queensland:
Provided five years of consulting while developing and facilitating Sales and Service Program across all Queensland administration, sales and service areas as well as branch, regional and senior managers, resulting in the tripling of residential lending within the first six months and recognition of value to the bank in the annual report.
Mentored entire commercial lending team
Managed 40 agency offices
Established own BOQ agency that became third biggest of 100 offices in Queensland
Trust Bank (Tasmania):
Was recommended by the CEO of BOQ for a six month contract to prepare TRust Bank for sale by maximising business development, lending, branch and insurance sales and business efficiencies
Ray White and Loan Market:
Various projects over twenty years involving sales training, trust building, listing skills, telephone techniques, integration projects, business development training and mentoring for new franchisees.
Westpac/Challenge Bank:
Co wrote and facilitated merger of cultures and sales integration between these two banks in WA
Bank West:
Co-facilitated business development project across retail, commercial and corporate lending teams.
Conveyancing Works:
Was founder and business development executive for this legal firm which held just under twenty percent of the Queensland residential conveyancing market within three years of establishment
River City Conveyancing:
Co-founder of this law firm which remains today as one of the leading residential conveyancing firms in Queensland
Rock Building Society:
As GM Distribution I managed the largest residential and commercial insurance business in Central Queensland, the retail branch network and treasury function of this listed building society. Independently raised $240m in deposit funds during the GFC which kept the business afloat.
Queenslanders Credit Union, Capricorn Credit Union and Warwick Credit Union:
Developed and facilitated business development, sales and service programs across all three businesses.
While working to develop the lending referral network of a bank on the Gold Coast, John began running workshops with solicitors to help them to grow the profitability of their businesses by referring lending business from their conveyancing. One thing led to another and a realization that there was more profit, control and excitement in building and owning a conveyancing business than a retail bank.
The idea became reality with the opening of what was to become the largest conveyancing legal firm in Queensland and Australia, Conveyancing Works. Within three years Conveyancing Works had grown to process over 1,500 settlements a month. For fear of losing the opportunities the enquiries were generating, John spent the largest past of each Monday in particular, handling the incoming requests for quotes.
Trying to win business in a competitive service industry is often confronting because of your own desire to charge a fair price and a consumer who wants it for as little as possible. It is this conundrum that has fascinated John for the past decade and has been the catalyst for developing workshops to address it, particularly in real estate.
Besides this specialist work, John continues to coach across a breadth of industries, facilitate sales workshops, assist with the integration of brokerage businesses into real estate practices and run sessions on behavioural frameworks as a means of understanding self and others.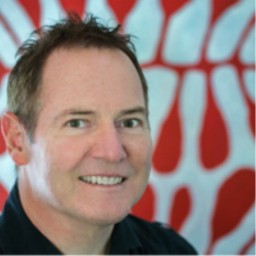 Russel Nouveau B DesSt, M Bus
Russel Nouveau studied architecture at Queensland University, and worked for architectural firms including Lund Hutton Ryan Moreton, on projects including the QLD Gov. Executive building and Mansions Restoration.
Since studying business and marketing, with a Master of Business from QUT, Russel has been a business consultant with Nuvo Creative, Per4max and Grobiz.
He's run multidiscipline design practices since 1990, delivering design and marketing solutions for clients including government departments, property developers, finance and community organisations.
Property has always been a passion for Russel, and he's been involved with several subdivisions in Queensland.
Workers Compensation extensive forms program
Ozkleen Brand development incl.100 products
UNE brand development and style guide
Unicredit Branding Marketing Forms and Store fitouts
Tradelink Retail and Point of Sale Design
Bartercard Sales Kit and Marketing designs
NXsports 10 event brands and websites, bespoke registration system
Political Party websites and brands
Financial Services Member Management Systems, and transaction engine
Community Management Solutions- Member Management Intranet, website and marketing collateral